Beaxy is an online cryptocurrency exchange offering a wide range of assets to go along with its featured advanced trading tools, free educational resources, loyalty rewards, and extensive customer support.
Discover more advantages of trading with Beaxy by reading this entire broker review.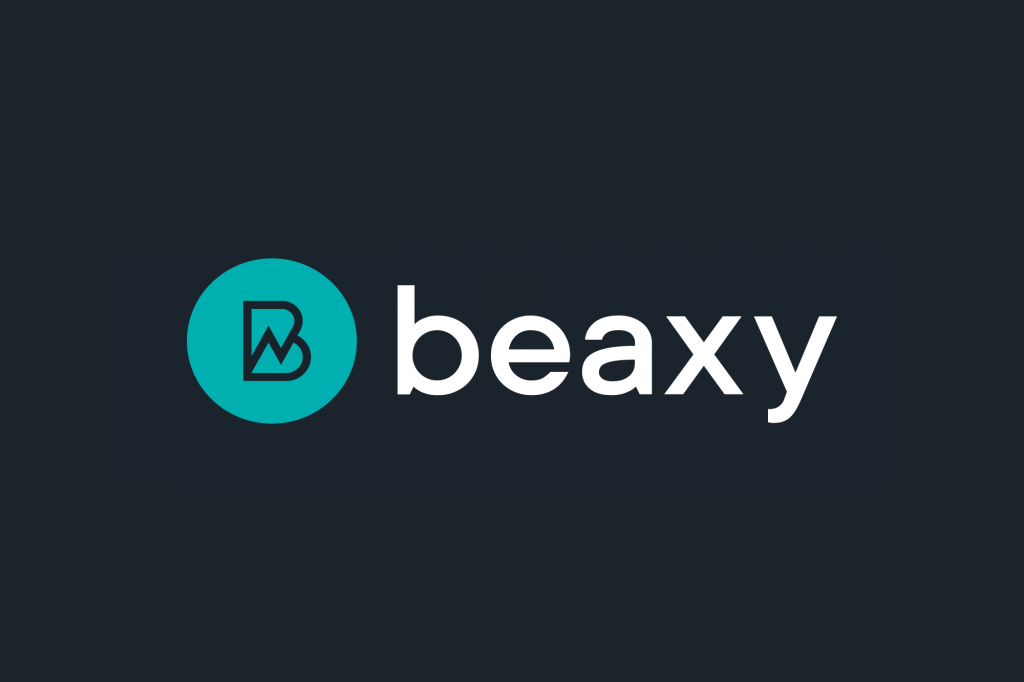 Beaxy's Background
Operated by Beaxy Digital Ltd, Beaxy is a firm registered in Nevis in the Caribbean Islands. The company is under the management of key persons including CEO Artak Hamazaspyan, COO John Galvagno, and Director of Engineering Federico Almaraz.
Beaxy claims to be a next-generation digital asset exchange working to bridge the gaps between cryptocurrency and legacy finance. It is serving as an online exchange where traders can buy and sell cryptocurrencies.
Beaxy takes pride in setting its strengths as an exchange. It offers the "highest grade of technology in the world" to facilitate efficient order execution. Its customer support is available 24/7 to assist traders and provide them free access to educational resources and loyalty rewards. Beyond being an exchange platform, Beaxy is also offering custody of coins to improve security, tax reports and trade calculators, and partnerships with banks and other providers.
Beaxy is a global brand as it caters to 185 countries across the globe including 43 U.S. states. On its official site, the broker stated that it takes every possible measure to comply with all applicable laws, regulations, and licensing requirements.
How to Trade on Beaxy
To get started on Beaxy, here are a few steps that you need to follow.
Step 1: Sign up an account
Go to Beaxy's official site https://beaxy.com/ at and click on the Register tab. This step will require you to fill in your personal details including full name, birthdate, email, and a password.
Step 2: Verify your account
The last part of the first step involves agreeing on the Terms and Conditions and clicking Sign Up. Right after it, you will receive a confirmation email where a link will be given to you to log in to your account and pass the identity verification process.
The process is known as the KYC (Know Your Customer) protocol. Look for the KYC button by clicking on the User tab of your account. Landing on the KYC page, you need to select your country of residence and submit a picture of your identification card.
After uploading the picture, you will be prompted to take a video of yourself to confirm that your submitted identification document matches you. After this, you will just have to wait for a few hours to get notified that your account verification has been successful.
Step 3: Deposit funds on your account
After receiving a notification of approval, you now have to fund your account by depositing funds that you want to trade with. On your account, click My Wallets and choose the currency you want to deposit.
Your first deposit in your wallet will require you to generate an address for it. Upon generating an address, deposit your coin on that address and wait for the confirmation of the transaction from the network. Depositing Bitcoin usually takes longer than using Ethereum and all other supported cryptocurrencies.
Step 4: Start Trading
After getting a confirmation by the network of your successful transaction, your funds are now reflected on your wallet and you can now begin trading with Beaxy.
By going to the official site, you can buy and sell bitcoin and other cryptocurrencies with ease. By clicking the Buy Your First Token tab, you will be directed to the trading interface. Beaxy offers additional order types on top of the regular limit and market orders. Select your order type, price, and amount to complete your first trade transaction with Beaxy.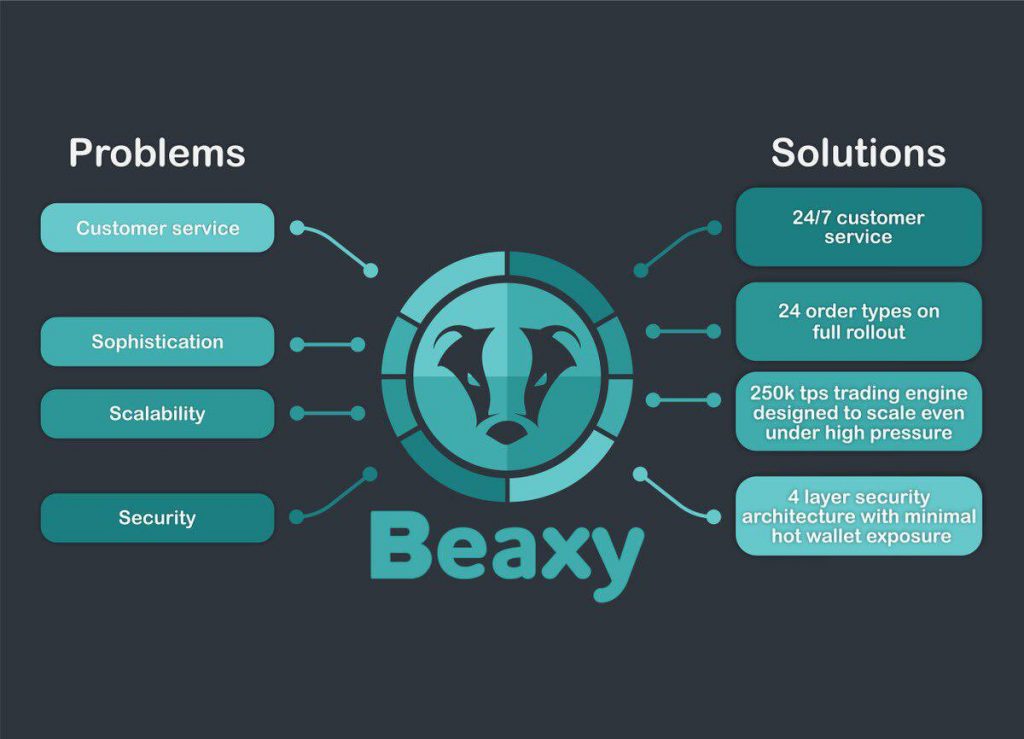 Beaxy's Supported Coins
To this date, Beaxy supports over thirty cryptocurrencies including the following:
Bitcoin (BTC), Ethereum (ETH), Beaxy (BXY), Litecoin (LTC), Ethereum Classic (ETC), Monero (XMR), Zcash (ZEC), NEO, Ripple (XRP), EOS, WAVES, DASH, USD Coin (USDC), Pundi X (NPXS), ICON (ICX), OmiseGO (OMG), Polymath (POLY), DragonChain (DRGN), 0x (ZRX), Basic Attention Token (BAT), AION, Metal (MTL), Blockparty (BOXX), and Bitcoin Cash ABC (BCH ABC).
Beaxy's Fees and Funding Methods
Trading Fees
Beaxy's trading fees for takers are 0.20%, relatively lower than the global industry average at around 0.25%. Fees for makers are -0.02%. It only means that trading as a maker gets you paid. Beaxy is among the few exchanges in the crypto community to offer such negative maker fees.
What's more, Beaxy is also among the few online exchanges that have their own cryptocurrency, which is the BXY token. In this regard, traders who pay their trading fees using the BXY tokens get a 50% reduction and pay a 0.1% fee. More so, traders who are also involved in the Beaxy's Staking Program can further trim their fees by 25%.
Funding Methods
Aside from cryptocurrencies, Beaxy's Exchange accepts fiat currency deposits except for wire transfer payment transactions. In addition, Beaxy only charges the network fees when you execute a transaction. Beaxy's withdrawal fee is 0.000812 BTC per withdrawal transaction. However, the network fees vary daily but are within the 15-20% range of the global industry average BTC withdrawal fee.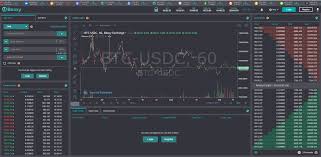 Conclusion
Beaxy is a relatively young crypto exchange aiming to be at par with Binance and other leading exchanges. Beginning crypto traders may have easy use of the platform because of its simplicity and intuitive interface, but the site is of a better use for traders who have a good grasp of trading digital assets and using exchanges.
Besides this, Beaxy is a legit exchange worthy of your login as it parades a competitive structure of trading fees. It also has an attractive trading infrastructure in its Staking Program along with other features, innovative trading tools and technology, and extensive customer support.
Adding more supported cryptocurrencies on its exchange, Beaxy can be a very good first option for crypto traders.