ActivTrades is a forex broker that offers a variety of trading services, including CFDs. This broker has cultivated a strong reputation and a global presence over years of service. This review will delve deeper into the services of ActivTrades and whether they are good enough to trade with.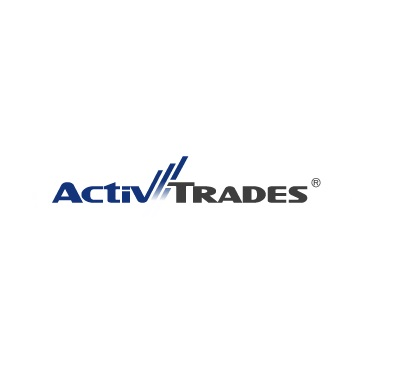 ActivTrades Regulation and Security
ActivTrades is the trading brand of ActivTrades PLC, a European brokerage company that offers forex and CFD services. This broker has expanded its services over years of service, since its establishment in 2001. Originally based in Switzerland, this broker eventually moved to the UK to locate its headquarters in London. Since then, ActivTrades has reserved the right to provide trading services within the EEA.
As part of this broker's aim for expansion, ActivTrades has created offices around the world. Iut has a strong client presence not only in Europe, but also in the farther country of Australia. Up to this day, this broker has employed over 700 employees across a number of offices in Bulgaria, the Bahamas, and more. Its most recent venture was an office in Dubai.
This broker holds the right to offer its services in the EEA under the regulatory authority of the FCA in the United Kingdom, as well as the regulations of the Securities Commission in the Bahamas. Through these licences, ActivTrades is a reputable broker that offers competitive and reliable trading. It has maintained a good reputation with minimal negative feedback from customers across the globe.
ActivTrades Platform Services
ActivTrades provides a good range of platforms to choose from, giving clients broad choices for their preference. Below are their specifications:
ActivTrader
Obviously, this is a proprietary platform offered by this broker. The ActivTrader is an industry leader in providing clients the best range of tools and features for better and more profitable trading. It combines industry-grade technology with high functionality, allowing novice traders to launch their trading careers. This platform is equipped with a number of features, including advanced tools for trend recognition, various order types, complex strategies, and forex indicators. It is compatible with all browsers and has numerous built-in additional tools and research materials for smarter and more informed trading decisions.
MetaTrader4
The industry's most popular and highly-regarded platform, MT4 is among the main offerings of ActivTrades. The MT4 is a trading platform recognized globally as a classic choice for foreign exchange trading. It is equipped with industry-grade tools and advanced features, including speedy execution and a customization feature. This platform allows each client to customize it according to their preference, allowing for a more specific style of trading. This platform also gives clients access to their historical trading data and research materials to stay updated with the latest market events.
MetaTrader5
ActivTrades also offers the MT4's successor, MetaTrader5. This is a multi-asset platform that is most recommended for expert traders looking to invest in a range of markets. It allows the user to trade with open positions simultaneously from forex to cryptocurrencies. Like the MT4, it has an incredible and intuitive interface that is equipped with a wide scope of advanced tools and features. It also offers a customization tool that will let every trader personalize their trading styles. The MT5 shares many basic functionalities with the MT4, but is improved in many ways. There are also additional tools and functions, which come with the multi-asset feature of the platform.
ActivTrades Trading Conditions
ActivTrades offers trading conditions that are commonly found in most brokers. Spread levels are reasonable and the leverage also adheres to laws in different jurisdictions.
Spreads
ActivTrades offers tight spreads that usually go as low as 0.4 pips for major forex pairs. The spreads for other currency pairs in the minor and exotics could go higher, but do not commonly exceed 1 pip. Moreover, no commissions are charged per forex trade, but are usually included in other markets such as commodities.
Fees
This broker implements a short fee structure that only delves into overnight positions and inactivity. ActivTrades imposes an overnight fee for different assets. The full information about this is on the broker's website. Meanwhile, no commissions are included in spread betting.
Leverage
The leverage levels implemented by this broker are lower compared to most brokers, but this is only because it follows strict ESMA regulations. The leverage ranges from 1:1 to 1:30, which is the maximum for currency trading. Other assets may offer a lower maximum leverage.
ActivTrades Conclusion
ActivTrades provides competitive services to a wide client base. It is a well-regulated broker and has maintained a clean reputation over years of service. Therefore, this broker is recommendable to trade with.