Warning
: getimagesize(): SSL operation failed with code 1. OpenSSL Error messages: error:0A000086:SSL routines::certificate verify failed in
/home/forex-trend-net/htdocs/forex-trend.net/wp-content/themes/x/framework/functions/global/content_modify.php
on line
27
Warning
: getimagesize(): Failed to enable crypto in
/home/forex-trend-net/htdocs/forex-trend.net/wp-content/themes/x/framework/functions/global/content_modify.php
on line
27
Warning
: getimagesize(https://fxzone.ru/wp-content/uploads/analitika-TenkoFx.jpg): failed to open stream: operation failed in
/home/forex-trend-net/htdocs/forex-trend.net/wp-content/themes/x/framework/functions/global/content_modify.php
on line
27
Mediocre would be a harsh word to use for any work or form of service. Such is the dissatisfaction when customers effortlessly use such words to describe their client experience. But lo, such may also mean that the service is not far from redemption—that things can still be corrected to ultimately render better and even outstanding results.
Upon search of TenkoFX reviews, it is commonplace to find ratings of 3 and a half stars pertaining to the competence of its services. While seen as moderate, its performance pales in comparison with its other, better-known contemporaries. While this is the case, preliminary findings strongly suggest that TenkoFX tries to and does deliver, has decent offerings, and little no negative reviews or allegations of fraud.
As these matters stand, it is apparent that TenkoFX does not necessarily underperform but simply has considerable areas of improvement so that it could become a brokerage worthy of trading with.
The review team had taken it upon itself to look into the offers and services that TenkoFX provides its clients. This literature is a result of months spent with the brokerage, with the team having signed up for a trading account so as to be given the chance to use all the services with great efficiency.
The team had performed exhaustive tests on the features of the firm's offerings with great particularity to the following:
The regulatory body that sanctions all of TenkoFX's trading activities
The trading instruments that clients are given access to
The trading accounts available to TenkoFX clients
The trading platforms that each trading account offers
The fees that the firm charges its clients
TenkoFX's PAMM service
By looking closely into these facets, the review would be able to assist its readers to make an informed decision whether they should enlist the services of the brokerage or not.
With respect to TenkoFX, the review team aims to make recommendations and suggestions so that it may be allowed to correct its ways and amend its aspects of its products that can be furthered and made excellent.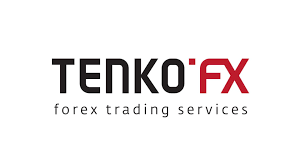 About TenkoFX
TenkoFX is a brokerage firm that gives its clients access to two highly-liquid markets, the Foreign Exchange market and the CFD commodity market. It was established back in 2012.
The broker aims at being known for having to position Forex as a tool efficient enough to generate unshakable income. To serve the cause, TenkoFX engages a number of professional managers to give its clients top-tier financial and trading advice.
The International Financial Services Commission (IFSC) of Belize sanctions all of TenkoFX's trading activities. The declaration of due regulation directly impacts the firm's online reputation positively as this solidifies public trust.
Paralegal client assistance is also extended to TenkoFX users through the a Complaint Resolution Process.
Offers and Services
Accessible Trading Instruments
TenkoFX provides its client access to multiple trading instruments. These assets reached to over 68 which includes a wide selection of Forex, CFDs, and even Cryptocurrencies. However, it must be noted that non-FX assets are somewhat limited in TenkoFX's accessed instruments. The following instruments may be traded through the firm:
CFDs
Cryptocurrencies
Forex Currency Pairs
Indices
Metals
TenkoFX's Trading Accounts and Fees Charged
The brokerage offers a total of 3 trading accounts. These are as follows:
The STP Account
Through this account type, Currencies, Spot Metals, a Swap Free option, a minimum of 0.01 lots, and a 1:500-leverage are provided to its users. All these features come with the benefit of Mark-ups, lack of restrictions in trading, and no commissions.
The ECN Account
The ECN Account is also privy to the features found on the previous account. The only departures that this account have from the STP Account, are the 4 units of base currency for 1 lot which can effectively be lowered should trading be pegged in large volumes.
The Crypto Account
This type of account allows for the trade of 29 pairs of up to 1:3 leverage or minimum 0.01 lots. The crypto tokens that are available through this account include: BTC, LTC, ETH, and XRP just to name a few.
Maintenance of the ECN account's schedule for commission relies on two things: the account's equity and the 30-day trading volume.
The firm's partnered trading platform, MT4 charges commissions for two-way transactions within the instance of opening a trade. And as it is customary, the amount of the commission is expressed through the account's base currency.
TenkoFX also allows for the opening of Demo Accounts for trader who are trying to keep it safe before indulging into actual trades through the brokerage.
Offered Trading Platform
TenkoFX plays it safe and smart by enlisting the services of MetaQuotes' MetaTrader 4 platform. Through the trading software, traders are able to experience sound trading as it provides the following:
An intuitive user interface
Increased levels of security
Al trader types
A myriad of tools for analysis
Real-time data feed
Highly-flexible charts
Through the firm, the MT4 platform is available through web, desktop, and mobile.
PAMM Service
TenkoFX's PAMM service permits easy investing of funds, the opening of bigger positions, and the automatic distribution of profit/loss across all trading operations.
Personal capital is managed and operated through a PAMM account. The trading strategy is then mirrored on the follower's own capital. These operations are held with utmost integrity through transparency so as to allow for easy performance analysis and statistics.
The Takeaway: Trade with TenkoFX Today!
While not receiving much favour from the online trading community, TenkoFX is seen to be a Forex brokerage that is benevolent in its provision of the highly-competent trading platform, MT4, a wide selection of Foreign Exchange Currency pairs, competitive spreads, noteworthy commissions, and speedy trading execution.
The tools available through the trading platform and the PAMM accounts are purposeful and indicative of the brokerage's regard for its client's over-all trading experience.
However, the review team also notes that one of the ways by which TenkoFX's positive image could be furthered and its competency heightened if it would get the approval of more financial regulators. The trading accounts could also be tweaked through its offerings.
All-in-all, trading with TenkoFX might prove a lucrative endeavour. Once the issues are addressed and resolved, TenkoFX could ascend to true competency.