This review is a result of months spent with Windsor Brokers. The review team had enlisted the broker's services and availed all its offers so that it may render an objective assessment of its capabilities.
The methodology employed had been exhaustive; the team had also looked into all the site's functions to see if its customer support system is indeed highly responsive and its entire site is intuitive and therefore easy to navigate through.
The review team is not a stranger to the mixed reviews that Windsor Broker had received throughout its industry tenure. And while these testimonies are taken into consideration, the team had relied solely on its findings.
About Windsor Brokers
Windsor Brokers is probably one of the oldest Forex brokerages around. It was established back in 1988 and is under the regulation of the International Financial Services Commission in Belize. It enjoys global exposure and operation, save for the United States, European Union and Belize.
Windsor Brokers Ltd. had received its license from the Cyprus Securities and Exchange Commission.
Its 30 years of existence in the trading industry is an easy testament to its legitimacy as an investment firm. In addition to this, the firm had received a number of industry awards including, the 'Best FX Technology 2014' from the 7th Saudi Money Expo & Conference in Saudi Arabia, "The 2014 Business Excellence Award" from the Cyprus International Businesses Association (CIBA), and the "Most Trusted Forex Broker" award at the Saudi Money Expo in 2015.
Nevertheless, neither its long industry experience nor the number of awards it had received absolves it from possible criticism.
Windsor Brokers: Offers
Trading Instruments
Windsor Brokers specializes in trading CFDs and Forex.
Among the CFDs that the firm trades, clients can access CFD Indices, CFD Energies, CFD Commodities, CFD Metals, and CFD Treasuries.
Through its MetaTrader 4 (MT4) account, Windsor Clients are able to trade all of the Major Forex currency pairs alongside a number of cross and exotic pairs.
And while Windsor Brokers had not gone with a more multi-facetted and wide selection of instruments, the review team had noted that what it offers under the two aforementioned asset classifications are enough for traders to build strong portfolio investments with.
The review team actually sees the limit of these items as not limitations at all, but the brokerage's way of creating greater focus on the markets it allows access to, thus imbuing clients discipline in making transactions.
The trades done through Windsor Brokers are executed speedily through PC and Mobile, have Raw Spreads starting at 0.2 pips, Zero Commission on CFDs, low rollover or swap charges, unlimited number of open trades, and multi-base currencies in its trading accounts.
Trading Platforms
It is interesting to note that Windsor Brokers had enlisted MetaQuotes' services to provide a number of versions of the MT4 trading platform.
The firm makes MT4 Desktop, MT4 Mobile, MT4 Tablet, and MT4 WebTrader available for its clients to use. Again, much like its provision of a limited number of asset classifications, Windsor Brokers had been wise to enlist MT4 almost exclusively. This, the review team had proposed, as they see the importance of enlisting the expertise of a widely-trusted product. Also, the trading platform is highly-intuitive, customizable, and provides a number of technical indicators.
The other platform that Windsor Brokers provides is Gwazy. While this is a new-comer in the trading industry, the review team had found its features to be greatly helpful and easy to navigate through.
Trading Accounts
Windsor Brokers provide three types of trading accounts:
Demo Accounts
The firm provides a free demo account for those clients who do not necessarily want to gamble real money. As such, this type of account efficiently provides a simulated trading environment so that clients would be able to test the conditions out prior to making actual transactions.
MT4
This account is further subdivided into two different accounts:
Zero Trading Account
This requires a minimum deposit of $2,500. For this amount, Spreads start from 0 pips on Major currencies, the Maximum Leverage is pegged at 1:500, Commissions round turn at $8, 50 Lot Restriction, and a provision for Hedging.
Prime Account
This account can be opened for a deposit of at least $100, with spreads from 1.0 pips on Majors. The maximum Leverage is the same with the Zero Account as well as the Minimum Trade Volume, has a 50 Lot Restriction, and a permission for Hedging. The only notable departure from the previous account apart from the minimum deposit is the Zero Account's provision for an Islamic or SWAP free account.
The VIP ZERO Account
Both Windsor clients and the members of the review team lauds the offers available through the VIP Zero account. It provides a Dedicated Personal Account Manager, one-on-one sessions with an experienced Technical Analyst, and lower commissions round turns.
All in all, the accounts offered by Windsor Brokers are competitive and easily fosters good trading conditions. The only thing that the review team had found to be not appealing is the cost of opening the Zero Trading Account. It is recommended that Windsor Brokers look into its realignment.
Customer Support System
The customer support line that Windsor Brokers had provided its users is highly functional in that the representatives are responsive allowing for quick consultations and speedy actions on certain concerns.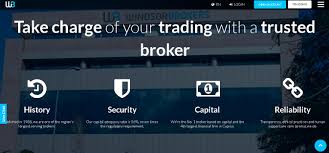 Trading With Windsor Brokers
With all the points outlined in this short review, it is difficult not to be attracted to Windsor Brokers' services. The brokerage exceeds in providing optimal trading conditions through its official trading accounts and the two asset classifications that it offers.
However, due diligence is still recommended to the readers of this review. It would be wise to look into other reviews about Windsor Brokers so as to reach an objective and informed decision.