Warning
: getimagesize(https://lh3.googleusercontent.com/UV_9gDOCxQuZcn-vG1HWbDfqTVixI2U2WEfPvWcEcyIeZe2u_48rwSLYKdgwhmm5VRUKXTPIt-3y1aFkUFy5g1VmaNZsArOwwPKCmho2umQWY3GyxwGj0cpzSx_I1kIYEdU38lU): failed to open stream: HTTP request failed! HTTP/1.0 403 Forbidden in
/home/forex-trend-net/htdocs/forex-trend.net/wp-content/themes/x/framework/functions/global/content_modify.php
on line
27
Warning
: getimagesize(https://lh5.googleusercontent.com/RuaqfpNtRiKfELMNbZQY6trXtY9d5da_wtZfvnMNOW8xNh3P_3zZRPhDKtHVe_tYa172KQfJF0YwP2KMf_f68-Ox1HUk08uAlJ77AbFd3j36UvmD_CTOVJ5opBt_tgQVQWxJXs0): failed to open stream: HTTP request failed! HTTP/1.0 403 Forbidden in
/home/forex-trend-net/htdocs/forex-trend.net/wp-content/themes/x/framework/functions/global/content_modify.php
on line
27
EverFX is an awarded global broker that was founded in 2008. They are based in the Cayman Islands. They are a publicly-traded company whose shares are listed in some of the world's leading market exchanges.
EverFX operates globally giving priority to transparency, diversity, and flexibility. One of the broker's missions is to create lasting relationships with its clients through the provision of top-tier trading tools and instruments. EverFX ensures that their clients experience competitive services and a world-class trading career.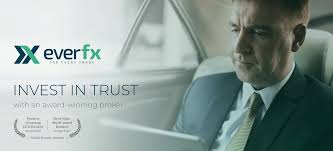 EverFX Regulation and Security
EverFX is licensed by three trusted regulatory boards across the world. These are: CySEC in Cyprus, the FSA in Seychelles, and the CIMA in the Cayman Islands.
ICC Intercertus Capital Ltd., EverFX's parent company, is authorized and regulated by CySEC and CIMA.
EverFX provides services in trading CFDs, which are complex instruments traded at a cost. Due to this, the broker does not offer its CFDs trading services in several jurisdictions, including: the USA, Canada, Belgium, North Korea, and Iran.
EverFX was awarded as the "Fastest Growing CFD Broker" and the "Best New Multi-Asset Broker" in Europe by the Global Brands Awards in 2018. They are also awarded the "Best Online CFD Broker" in the Middle East by the International Business Magazine in 2018.
EverFX Platforms and Tools
EverFX partnered with MetaQuotes Software in providing trading platforms to their clients. EverFX offers the MetaTrader4 and MetaTrader5 platforms on their website. They also offer Web Trader – Status.
MT4 is the platform released by MetaQuotes Software in 2005. Its forte lies in forex trading or currency trading. MT4 has some of the best and most competitive trading features apt for forex, which is why it remains a big name in the industry today. Since this platform was designed specifically for forex trading, it is not quite as good as with other trading markets. For this reason, MetaQuotes Software developed another platform that aims to aid the features that MT4 lacks.
MT5 was released in 2010. It is a multi-asset institutional platform equipped with competitive features in CFDs trading, cryptocurrency trading, stock trading and even commodity trading. It was developed as a complement to MT4, focusing on the ability to trade in other markets aside from foreign exchange.
EverFX calls this platform "intuitive" as it was designed to be easily maneuvered by novice traders. It has a wide range of the latest technical indicators and drawing tools that allow the beginning trader to explore trading with ease. The advantage of using this platform is that it is accessible in any device. It has a user-friendly interface that provides comprehensive charting tools that can be used in both desktop and smartphone.
EverFX Trading Instruments
EverFX offers more than 1000 assets and instruments that range from currencies, to stocks, commodities, CFDs, indices, and cryptocurrencies.
EverFX offers more than 100 cryptocurrencies, including the most popular cryptos: Bitcoin, Ethereum, and Litecoin. Other than that, EverFX also offers lesser known cryptocurrencies that are not commonly offered in other brokers.
They support some of the most traded indices around the world. EverFX offers clients the chance to trade S&P 500, Nasdaq, CAC 40, Dow Jones, and more. They also offer a competitive list of stocks at reasonable prices. These are all listed on their official website.
EverFX also offers a comprehensive list of currency pairs, prioritizing major currencies traded in the market. They also offer cross pairs and exotics. The broker's list of supported commodities is also among the most competitive in the market, ranging from energies to metals.
EverFX Account Types
EverFX offers four account types that greatly vary on the minimum deposit amounts. Similar to other brokers, EverFX offers more perks and advantages to accounts that require bigger deposits.
Entry Account – this is EverFX's most affordable account as it requires a minimum deposit of only $250. Spreads begin from 1.5 pips with a maximum leverage of 1:500. The welcome bonus given is up to 30%. Clients who open an entry account are welcomed with an introductory call from a personal account manager. Customer support is up 24/5.
Standard Account – the minimum deposit for this account is $2,500. Leverage is 1:500 maximum and spreads begin at 1.2 pips. Bonus could go up to 50%. Clients have their own personal account manager to help them in executing trades. They also have access to investment analytics and research from Trading Central, one of EverFX's competitive trading features.
Premium Account – this is the most popular choice for EverFX's more than 10,000 traders. Its minimum deposit is $10,000 and it comes with more perks. Spreads begin at 0.8 pips and leverage is 1:400. Bonuses could go up to 100%. They have access to Trading Central plus a monthly trading session with EverFX's senior market analyst available upon their request.
VIP Account – this account is one of the most expensive accounts in the market, as the minimum required deposit is $50,000. Obviously, it also has the most perks and advantages in all four accounts. Spreads in the VIP Account begin at 0 pip with a leverage of 1:200 maximum. Welcome bonus is also at 100% and each trade lot is charged with $6 commission. Clients with a VIP Account have their own personal account manager that closely monitors their trading actions. They also have access to EverFX's exclusive trading strategies and the privilege to develop their own trading plan.
EverFX Review: Conclusion
Since EverFX was established in 2008, it has lived up to its mission of transparency, diversity, and flexibility. The broker provides services to beginning traders, expert traders, low-cost traders, and even exclusive traders. Its wide range of instruments and competitive features and services have positioned it along with the well-known brokers in the industry.
EverFX's reliability and competitiveness in providing services are evident in the awards it has garnered in recent years. It is also a safe and reliable trader with the licenses it has acquired in three jurisdictions. In more than a decade of services, EverFX proved to be an international trading services provider that prioritizes the experience and safety of its clients.