Videforex is an online forex, CFDs, and binary options broker that has a relatively short experience with the markets. This broker offers its own proprietary platform and trading software. Videforex offers brokerage services to all levels of traders, both institutional and retail.
Videforex Proprietary Platform
As already stated above, Videforex has its own proprietary platform that has unique features. It is one of the highlights of Videforex's services, and is widely praised by traders.
As VideForex.com client reviews highlight, one of this broker's unique features is that it has designed and built its own in-house trading platform. Although several are used to the MetaTrader 4 (MT4) platform, the approach adopted by VideForex.com has certain advantages. By using a proprietary platform and not a third-party platform, Videforex can ensure both consistency and efficiency in its online trading services.
VideForex.com knows exactly what is going on and at all times on their website. Hopefully, the broker will streamline the querying process and ensure that it is easy to work out any bugs and glitches quickly. For both beginners and seasoned traders, day trading on the videforex.com platform is easy to learn. The platform is explicitly designed to maintain usability, while still providing the range of advanced trading tools and services needed by many day traders.
There are in-depth trading tutorials that will direct new traders across the platform. The platform's elegant system makes it hassle-free when picking financial instruments to trade. With only a few taps, you can get to the currency pairs, commodities and indices of your preference. In the form of Videforex's social trading feature, also known as 'copy trading', there is a useful additional feature of the site.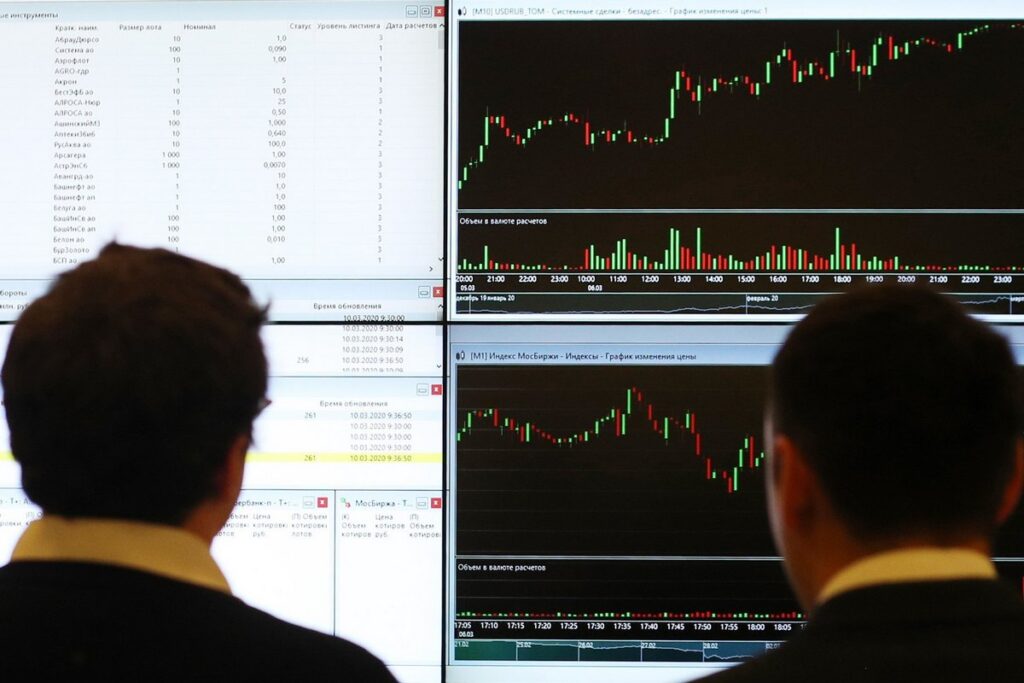 Videforex Account Types
Videforex offers three trading account types, which gives the trader access to all markets supported by Videforex. Whether you are trading CFDs, binary options, or forex, this broker has you covered.. The minimum deposit amount depends on which account type is chosen by the trader. The three accounts are as follow:
Bronze Account: this first account requires a minimum deposit of only $250. With this, the trader can benefit from one-hour intervals, 24/7 video chat support, an option for a demo account, and Videforex's advanced copy trading tools.
Silver Account: You must deposit a minimum of $1000 to qualify for a silver account. All of the Bronze features will then help you, plus you get a personal performance manager and a web session for the master class.
Gold Account: This account requires a $3,000 minimum deposit. You will get all the Silver features for that, plus a 100 percent bonus . As well as having access to a Swiss pre-paid card, you will benefit from an individual account manager.
Obviously, the bigger the initial capital, the more advantages you will get. Also, the greater the tools and resources at your disposal, the better your chances of generating profits are.
Videforex Trading Conditions
Videforex offers competitive spreads, commissions, and leverage levels across a variety of trading instruments. This broker knows how fees and trading conditions can impact the profitability of its clients' trades.
Spreads & Commissions
Trading fees and expenses can add up quickly. So, it is necessary to pick a broker that offers competitive spreads. the spread levels may differ with each trading asset . market liquidity and even external factors may also affect the spread levels of different assets.
Leverage
VideForex.com provides effective leverage for all accounts it offers. This enables traders to increase their capital and improve their chances at making profitable trades. The advantage of this is that it will boost your profit potential dramatically. It also comes with the possibility that losses will be magnified, however.
In compliance with regulations, the company limits all customers to a maximum multiplier of 1:100 by law. Furthermore, the loss of a customer is limited to the initial investment sum, so the residual amount of equity is covered. For opening an un-leveraged cryptocurrency CFD position, VideForex.com will charge a fee. This could be 1 to 2.5 percent of the transaction, anywhere. When you opt for cryptocurrency positions in leveraged CFD and the fee will climb to 5 percent. So, VideForex.com can tick that box if you are looking for foreign exchange leverage. Just guarantee that potential losses are taken into account by your strategy and money management system.
Videforex Conclusion
If you are searching for the best brokers for online trading, then it is worth looking at VideForex.com. It offers enticing weekly competitions, a bespoke trading platform, plus live video support, despite being relatively new. Moreover, this broker is an enticing proposition for both beginners and seasoned traders with a range of online trading accounts, plus straightforward setup and usage.